Recommendations
10 Fun Weekend Activities To Do With Friends in PJ & KL
by Natashya Khoo on Jun 17, 2022
2022 is the year of reclaiming what two years of lockdown have stolen from us. It's been a while since we've been able to go out with our friends amidst the ever-changing rules in Malaysia, but it's time to seize the day(s) now that things are pretty much back to normal.
Wherever you live around PJ, Kuala Lumpur or the Klang Valley, there's bound to be an activity here for you to do with your girlfriends, or even your significant other! Check out this list below with our top picks of fun things to do over the weekend, or a day off.
Who knows, you might even find your favourite go-to hobby after going through the list!
Tufting
Outdoor workout classes
Bouldering
Painting
Wakeboarding
Stand-up paddling
Pottery
Baking classes
Go-karting
Rollerblading
1. Tufting
Rug tufting is the latest craze that everyone can't wait to get on. Tufting involves a tufting gun that punches a needle, loaded with yarn, through a backing material. By mixing up colours, you can easily make funky, personalised rugs or mats.
Duration: 3-5 hours
Price: $$$$
Places we recommend: D'rug Studio, Bangsar


2. Outdoor workout classes
Gym classes are nice, but there's just something special about an outdoor workout. Whether it's yoga or a sweaty HIIT class, it's nice to move with the girls in the great outdoors, surrounded by nature and its greenery.

Duration: 1-2 hours
Price: $
Places we recommend: KLCC Park
3. Bouldering
We've all heard of rock climbing, but what about rock climbing without the rope? Don't worry, it's not as bad as it sounds. Bouldering walls aren't as high as rock climbing walls, and the floors are soft to ensure safe falls.
If you're not a fan of routine, bouldering is a great way to get a full-body workout while working your mind to solve difficult routes.
Duration: 1-2 hours
Price: $$
Places we recommend: BUMP Bouldering
4. Painting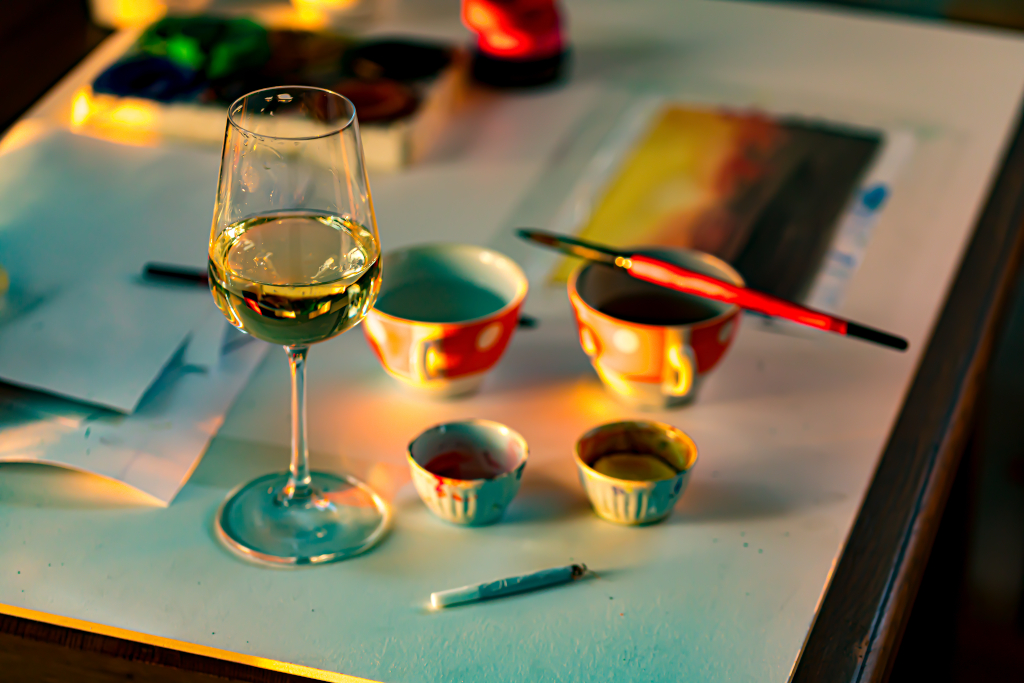 There are so many ways to engage your creative side through painting, whether or not you consider yourself an artsy person. Try your hand at batik painting, or go for something a little fancier like a sip and paint session.
Duration: 2-3 hours
Price: $$$
Places we recommend: Art & Bonding
5. Wakeboarding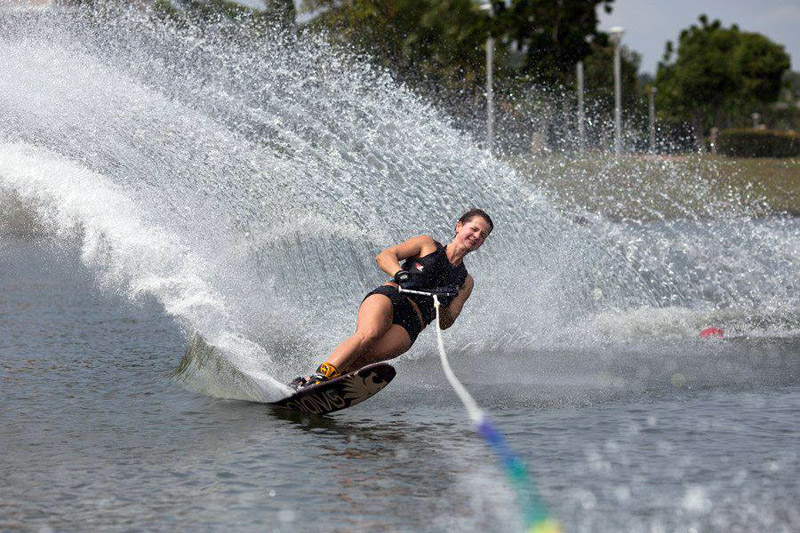 It looks scary, but wakeboarding isn't as hard as it looks! Wakeboarding is a beginner-friendly activity that just takes a little getting used to before you find yourself gliding above the water.
Lifejackets are a must, so non-swimmers have nothing to worry about!
Duration: 1-2 hours
Price: $$$
Places we recommend: Mines Waterfront
6. Stand-up paddling
Prefer having a slower time on the water, & to get away from the fast pace of life in general? Stand-up paddling might just be your thing!
A paddling board is bigger than a traditional surfboard, making it more stable and easy to stand on. Throw in a paddle & you're pretty much walking on water. Be prepared to engage your core big time as you balance yourself!
Duration: 2-3 hours
Price: $$
Places we recommend: Putrajaya
7. Pottery
There's just something about creating something out of nothing! Pottery is a fun, therapeutic way to create unique decor for your home, or as a gift for a friend.
Sign up for a class to create a fixed item like a vase, or create whatever you want- with the right technique, of course.
Duration: 2-3 hours
Price: $$
Places we recommend: Good Times DIY Pottery
8. Baking classes
Whether you're a longtime amateur baker or have never baked before in your life, a baking class is a fun way to bond with friends and food! Bake anything from bread to cakes; it doesn't have to look pretty, it just has to taste good.
Duration: 3-5 hours
Price: $$$$$
Places we recommend: My Weekend Plan
9. Go-karting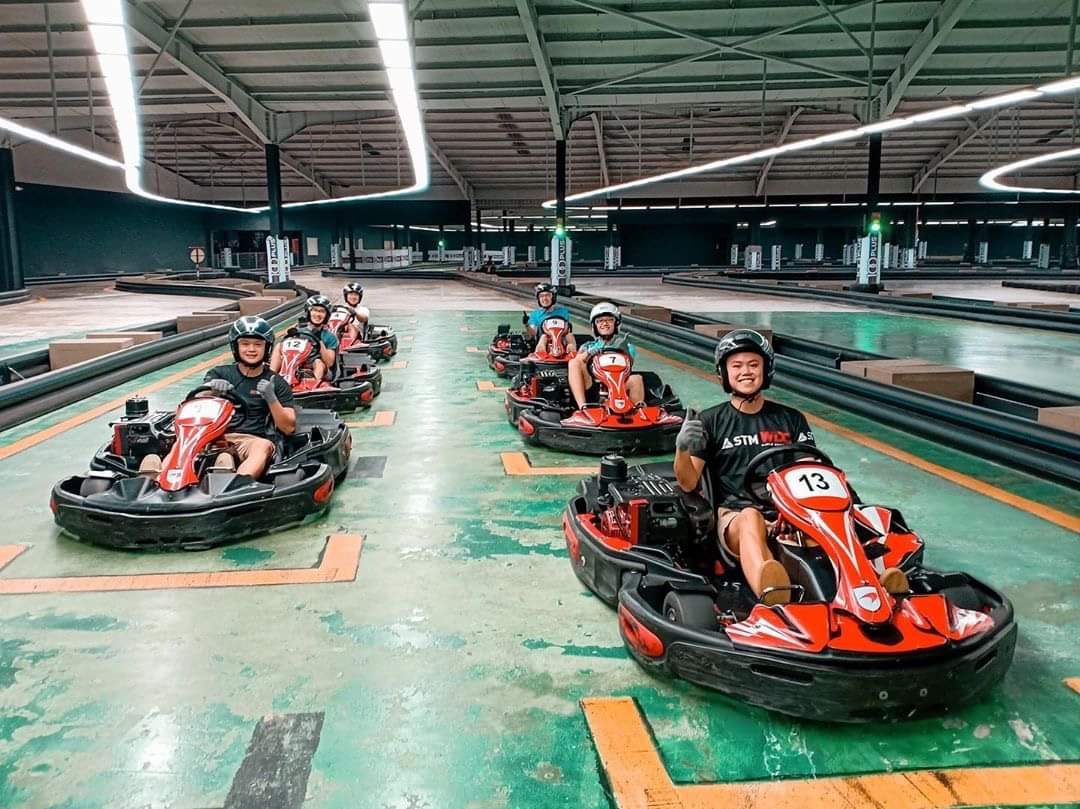 Born with a need for speed? Stop wrecking the gears on your parent's MyVi & start go-karting instead! Learn the basics first before going kart to kart with your group of friends on the track with a full race.
Duration: 1-2 hours
Price: $$$
Places we recommend: Traxion Karting, Sunway
10. Rollerblading
Consider rollerblading the less cold version of ice-skating! Indoor skating involved the same techniques you'd use when you ice-skate, but on land. Pro tip: Do wear the protective gear offered- it's not you, but it might be someone else bumping into you!
Get ready to sweat while strengthening your core and coordination!

Duration: 1-3 hours
Price: $$
Places we recommend: Rollerwa, Bandar Utama
What other activities do you like, LIVLOLA fam? Tell us about them!