Wellness
5 Best Wellness Spas To Explore After An Intense Workout in KL
by Natashya Khoo on May 26, 2022
Okay, niche question, but have you ever looked at a pool after a hot, sweaty workout & just wanted to dive right in? Workouts leave us with high energy and good vibes, but also with a sweaty, sometimes overheated body that's in need of rejuvenation.
It can be hard to practice self-care right after smashing a workout at the gym because you're just so tired- as you should be, queen! So here are five wellness spas around the Klang Valley to pamper yourself after an intense workout, or a season of hard training.
Urban Retreat

Lax. Retreat

Thai Odyssey 

Qi Odyssey

The Majestic Spa


1. Urban Retreat
If you're new to the whole pampering experience, Urban Retreat is the best place to start. They offer massages, spa sessions, and even have a branch with Japanese Onsen bath spas.
Located at popular malls like 1 Mont Kiara and The Curve, they're easily accessible and might even be near your gym already. It's perfect after a crushing sesh with the girls, or just for some me-time!
Price: $$$
Website: https://urbanretreatspa.my/
Address (Mont Kiara branch): No 1, Lot 15, 2nd Floor, 1 Mont Kiara Jalan Mont Kiara, Kuala Lumpur
2. Lax. Retreat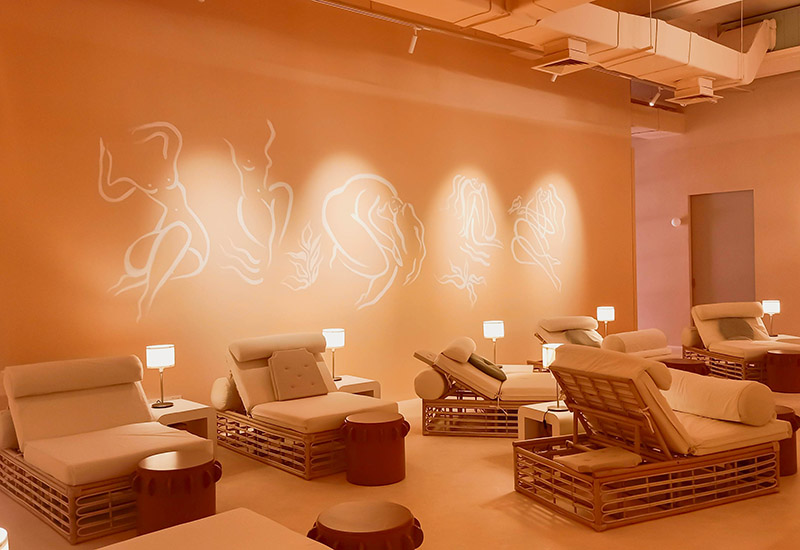 Lax. is one of the newer spas in town and is curated with the modern woman in mind. Choose between getting your nails done, different types of massages and facials- they have it all!
Lax. provides a personalised experience, where you can even choose the scent of the room so that you get the pampering treat you deserve.

Price: $$$
Website: https://laxretreat.com/
Address: 2-17, The Linc KL, 360 Jalan Tun Razak, Taman U-Thant, 50400 Kuala Lumpur
3. Thai Odyssey
Have you ever heard of people getting massages on their trips to Thailand? Well, get ready for a taste of classic Thai massages at Thai Odyssey. They have specialised massages if you have specific pain areas, or you can get a full-body treatment to really unwind and relax those tense muscles.
Their branches in KL and Selangor encompass main areas like PJ, Subang and Bangsar, while they also have branches across the country in Penang, Johor, Negeri Sembilan and Sabah.
Price: $$
Website: ​​https://www.thaiodyssey.com/
Address (Bangsar branch): Lot S130, 2nd Floor, Bangsar Shopping Centre, 285, Jalan Maarof, Bukit Bandaraya, 59000 Kuala Lumpur
4. Qi Odyssey
Stepping inside Qi Odyssey is like entering into a little Chinese teahouse- complete with choices of tea and the kind of classic Chinese snacks that you usually snack on during Chinese New Year.
They specialise in massages and reflexology, and incorporate traditional Chinese medicinal herbs for their foot soaks. 

Price: $$
Website: https://qiodyssey.com.my/
Address: Lot CC-13, Concourse Floor, Tropicana Gardens Mall, No. 2A, Persiaran Surian, Tropicana Indah, Kota Damansara, 47810 Petaling Jaya
5. The Majestic Spa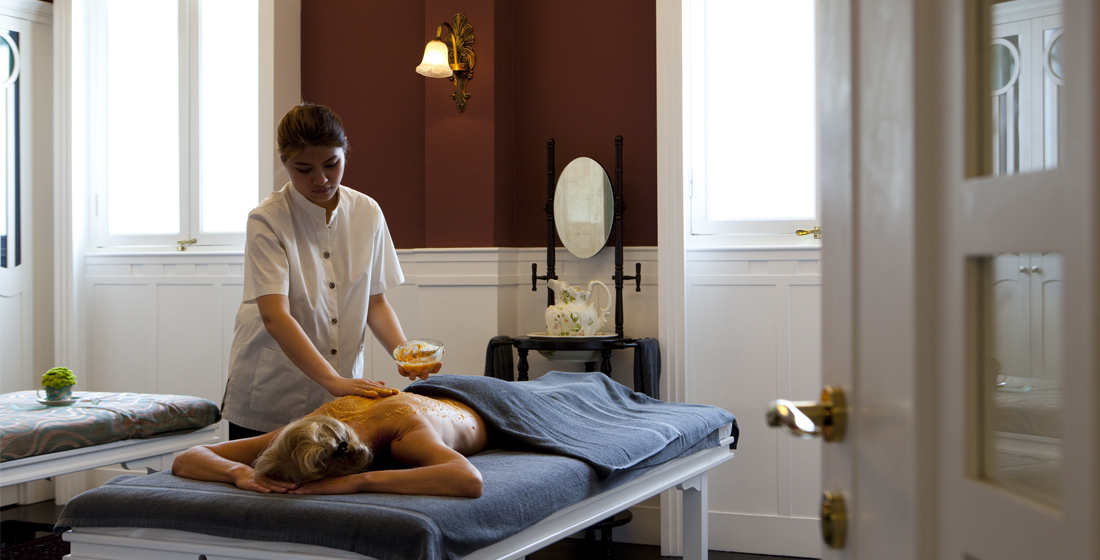 The only thing better than going to a spa is leaving the spa… to head back to your hotel room! If you went a little too hard at the gym during your staycay, or if you're just taking a weekend off to unwind from physical and mental strain, The Majestic Spa offers massages where you can opt for the firmness you want, or even herbal steam to help heal your tired body.
They also offer an array of facials and a membership program to get the most out of what they have to give!

Price: $$$$
Website: https://www.majestickl.com/majesticspa.html
Address: 5 Jalan Sultan Hishamuddin, 50000 Kuala Lumpur
Have a spa you think deserves to be in the list, LIVLOLA fam?
Tell us about it
!