Food
6 Restaurants In PJ & KL For A 'Friendsgiving' Celebration
by Natashya Khoo on Nov 02, 2022
Thanksgiving is just around the corner! While not all of us celebrate Thanksgiving here, the end of the year is a great time to reflect on all the good that 2022 has given us. What better time than to utilise those year-end holidays, and get into the season of giving by celebrating what's been given to us- our friendships!

For some of us, our friends aren't just friends. They're a chosen family & the people who get through our hardest moments with us. A 'Friendsgiving' celebration is a fun idea to show thankfulness towards our friends, while also being an excuse to have a fun (& meaningful) time out.
Here are our top picks for restaurants around Kuala Lumpur and Petaling Jaya that are perfect for a group get-together this festive season. To keep it inclusive, we've picked restaurants that are halal so that your thanksgiving with friends can be a Muslim friendly affair!
1. Chica Bonita
2. Pizza Mansion
3. STREAT Thai
4. Sukiya
5. Portofino
6. Finch


1. Chica Bonita
Fancy some good, hearty Mexican food? Chica Bonita is THE place to be. With two locations at Publika and Damansara Heights, this restaurant is the sister restaurant to Holy Guacamole in Penang.
Most, if not all, of their dishes come with a vegan or vegetarian option. While they are halal, they also have cocktails & margaritas at a generous 10am-10pm happy hour.
Instagram: https://www.instagram.com/chicabonita.my
Address (KL branch): Lot 34, Level G2, Block C5 Publika Shopping Gallery, Solaris Dutamas, 50480 Kuala Lumpur
2. Pizza Mansion
A pizza is a circle because the love you have for your friends is a circle; circles have no end! Kick off your cheesy friendsgiving party with even cheesier pizza!
Their cosy restaurant at Section 17, PJ is the perfect place to get together & reminisce about the old times. It's also free parking & has a host of cafes nearby- a sure win for everyone!
Instagram: https://www.instagram.com/pizzamansion
Address (Happy Mansion branch): BG3, Block B, Happy Mansion, Jalan 17/13, Section 17, 46400 Petaling Jaya, Selangor
3. STREAT Thai
Craving something a little spicier (aside from the spicy tea that someone would definitely be spilling)? STREAT Thai might be just what you're looking for. Feel right at home with authentic Thai food and combo meals for the whole squad.
End the night on a sweet note with classic desserts like red ruby, coconut ice cream, or mango sticky rice.
Instagram: https://www.instagram.com/streatthai
Address (Jaya One branch): 100-G.001 Jaya One No. 72A Jalan Prof Diraja, Jln Profesor Diraja Ungku Aziz, Seksyen 13, 46200 Petaling Jaya, Selangor
4. Sukiya
Nothing gives you that wholesome, family meal vibe quite like a hearty steamboat. Sukiya is a hotpot buffet of unlimited beef, lamb and chicken, as well as an array of veggies, sushi and ice cream.
With broth bases like miso, kimuchi and shabu-shabu, there's bound to be something for everyone at this crowd favourite.
Instagram: https://www.instagram.com/suki.ya_malaysia
Address (Mont Kiara branch): Unit #10, 8, Jalan Kiara, Mont Kiara, 50480 Kuala Lumpur
5. Portofino
Craving something a little fancier, or looking to splurge on this once-a-year event? Portofino is a restaurant that only serves the best of Italian cuisine. Don't miss their authentic, homemade pasta selection, or opt for meat or fish if you're up for it.
If you're a wine lover, chat with their friendly staff to get a recommendation for the perfect wine pairing for your food. 
Instagram: https://www.instagram.com/portofino.my
Address (The Sphere branch): Bangsar South, 59200 Kuala Lumpur
6. Finch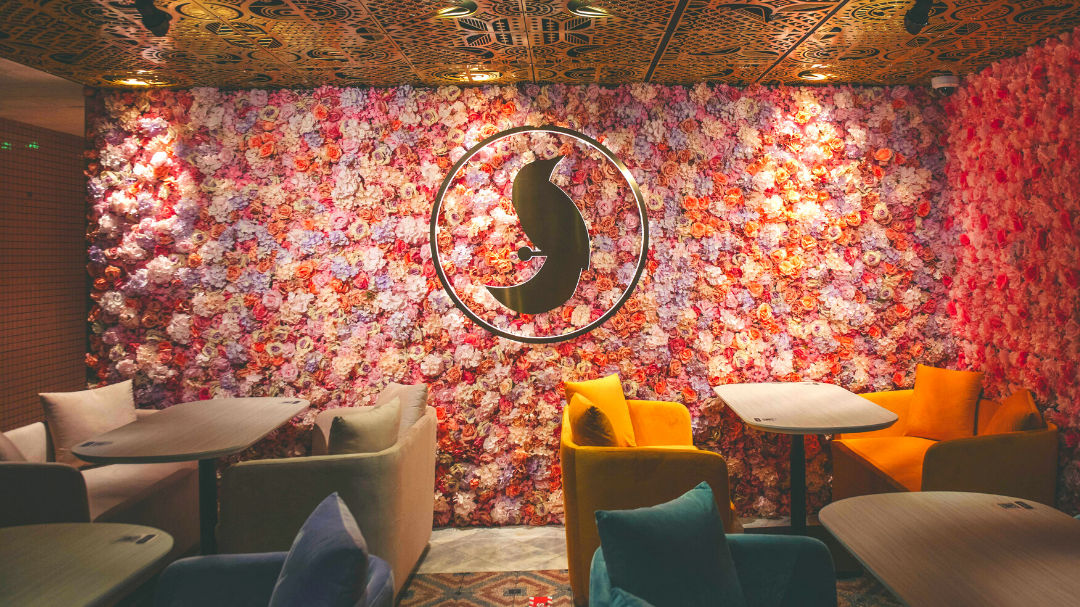 Finch KL is a restaurant cum lounge that's perfect if you're planning to stay out late, as they only close at 1AM. Finch is a fusion of Western and Asian cooking in hearty dishes that you'd never expect to fall in love with.
With a bright & colourful set-up, Finch is perfect for a friend reunion celebration.
Instagram: https://www.instagram.com/finch.kl
Address: Lower Ground, Level 1 & 2, The Westin Kuala Lumpur, 199, Jln Bukit Bintang, 55100 Kuala Lumpur
Are you going to celebrate Friendsgiving this year? We'd love to hear about it!