Food
4 Beginner-Friendly Vegetables To Grow In Your Balcony Garden
by Natashya Khoo on Jan 26, 2022
2022 is the year where us gorgeous, gorgeous girls start nourishing ourselves inside and out- what better way to do that than to grow your own food? That might sound wild to us city-dwellers, but farming has been making a comeback for us urban folks, with people utilising their gardens and even balconies to grow veggies!
If you've ever had a succulent cactus die on you, the idea of growing anything at all might scare you away from the idea of growing actual sustenance. But we promise it's not that hard (and succulents are pretty difficult anyway)! 
To get you started on your farm girl, cottagecore fantasy, we've got a list of four vegetables that are beginner-friendly that you can grow, no green thumbs required!
1. Bok Choy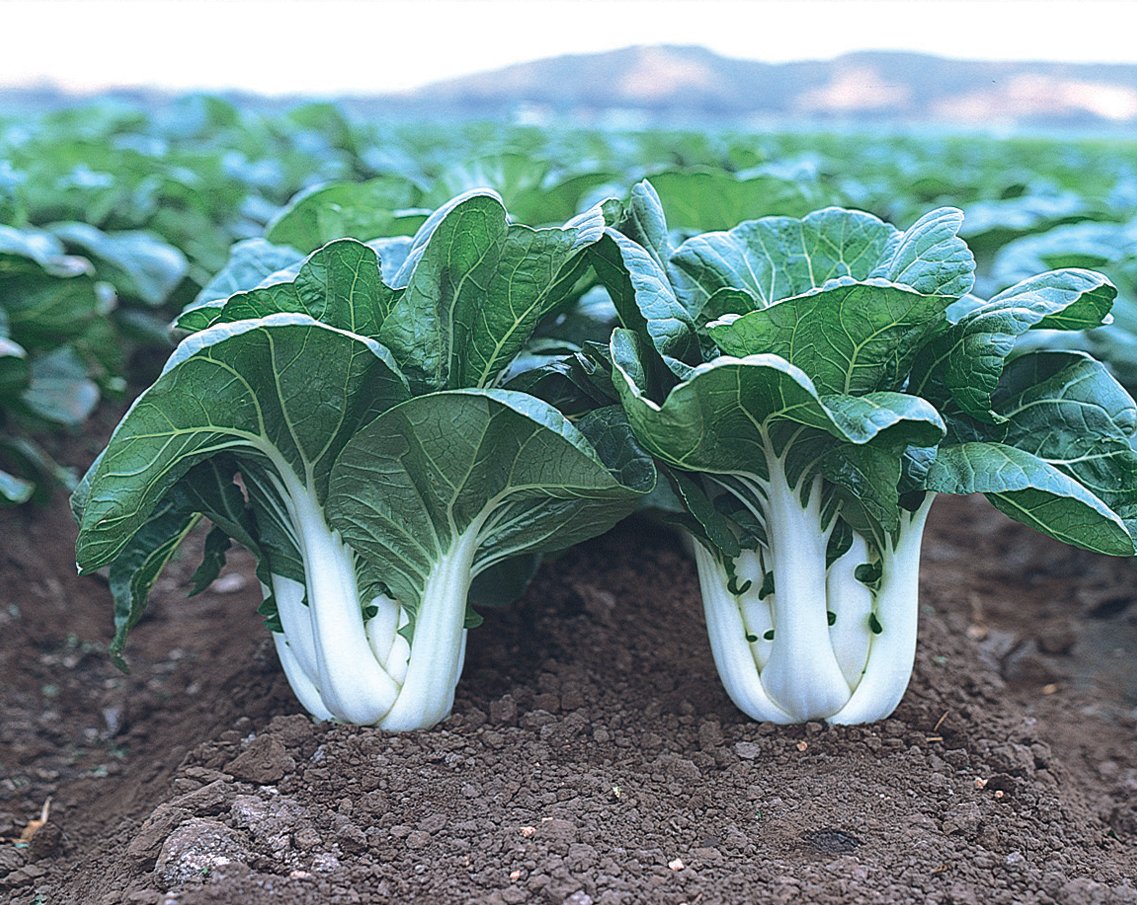 Bok Choy, or Chinese cabbage, needs no introduction. It's a crowd favourite for hotpot or steamboat sessions, and also as a dish on its own with a generous topping of oyster sauce. Bok choy is one of the easiest vegetables to grow from seed, which you can get at any supermarket or nursery.
For the more skilled farmers among us, you can also regrow bok choy from your old scraps. Simply cut off the base (around 5cm is fine) of your bok choy from the store, plop it into water, and stick toothpicks to its sides so that it doesn't drown in your bowl of water. Change the water regularly and it should start regrowing!
2. Spinach
Have you ever watched Popeye the Sailorman? If you have, congrats on being a millennial. Spinach is filled with vitamins and has one of the highest proteins for a vegetable. It's nutrient-dense and also grows really fast, giving you harvest on harvest when planted by seed.
Spinach cannot be regrown from cuttings, so stick to seed for a bumper harvest. Brazilian spinach has some of the richest produce and grows really well in hot, humid environments, which is perfect for our tropical Malaysian weather.
3. Ginger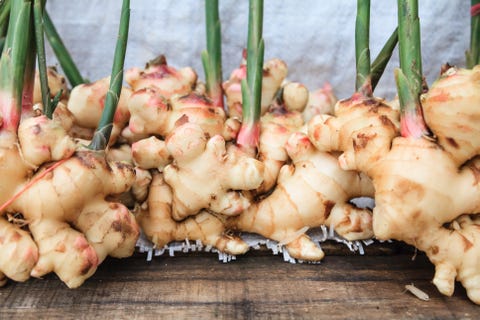 Ginger is an absolute Asian diet staple, and also has medicinal benefits. It's served in soups, rice dishes, meat dishes- you name it! It's one of those foods that you don't know is there until you taste the food without it. It just adds that extra umph!
Growing ginger from seed is possible, but not the most beginner friendly as the seeds need special conditions to germinate. Instead, grow ginger from ginger! With a wide plant pot containing soil, plop a whole ginger in and then wait a few months! The wider the plant pot, or the bigger the space allocated in your garden, the more produce you'll grow as ginger grows outwards.
4. Lettuce
Every house needs to have some lettuce around. It's the fastest salad and easiest way to add nutrition to any meal. It's also really easy to grow, and grows well either from seed or as a cutting. For cuttings, go with the same method for bok choy- cut off the base and plop it in water, changing water frequently. 
For seeds, the process is even easier- put your seeds in some dirt and then water frequently. Do remember to leave some space between your seeds. It's hard to imagine how big your lettuce will grow based off the seeds, some tip from us. they grow large and fast! Be ready to leave a few centimetres between each lettuce seed!
Managed to grow your own veggies, LIVLOLA fam? Tell us about it!